There are 11 million undocumented immigrants in the United States. Immigration isn't an issue reserved to the halls of politics, it's a daily reality in your city. How might the church be mobilized as an instrument of peace in this human reality? What does it look like to take seriously Jesus' mandate to care for the foreigner among us? How might we approach immigration from a human perspective guided by a Jesus ethic?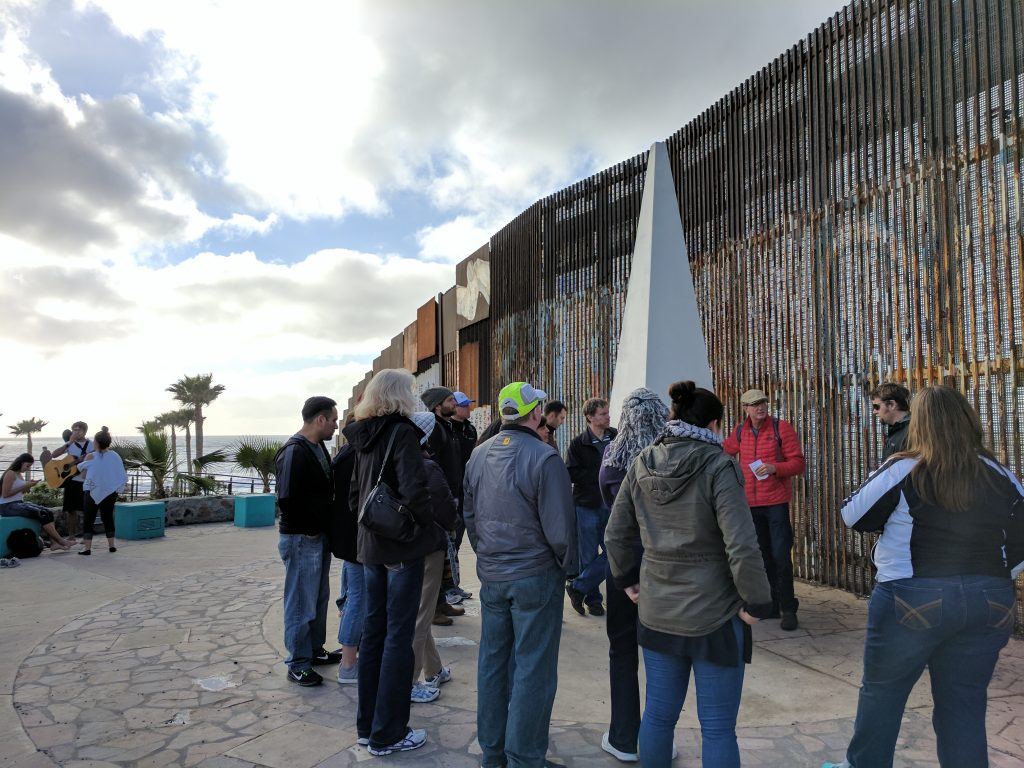 The Immigrants' Journey Immersion Trip isn't a "missions" trip, it's a formational journey that:
Immerses you into the human story of immigration giving you access to otherwise inaccessible people and places.
Compels you to move the topic of immigration from a polarizing, political issue to a human, social issue and teaches you how to care for the strangers in your midsts the way that Jesus did.
Trains you in the creative and costly work of everyday peacemaking by exposing you to some of the best peacemakers in the world embedded in the borderlands of San Diego/Tijuana.
Upcoming Trip
May 31- June 3, 2018*
$850 + flight
*If you want have a group of 10-25 please email info@globalimmerse.org to book a tailored trip for you community.
Sample Itinerary
Day 0: Arrival (San Diego International Airport)
Day 1: Orientation, Cross border to Tijuana, Immigrant/Migrant/Deportee Stories, Overnight in Tijuana
Day 2: Immigrant/Migrant/Deportee Stories Continue, Cross back into the US, Christian Peacemakers & the wall.
Day 3: Border Patrol & Border Angels, Student Peacemakers, Integration, Depart