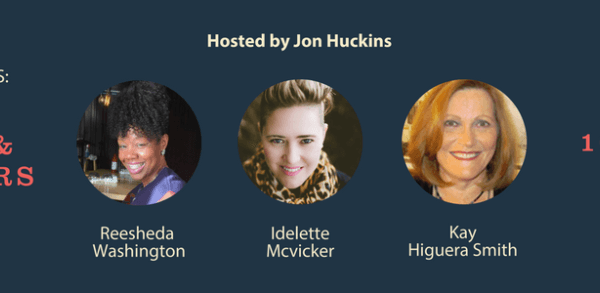 3/22/2017 WEBINAR | Women as Prophets & Peacemakers
March 16, 2017
Announcement/News, Uncategorized, Webinar
As we celebrate Women's History Month we also acknowledge the parts of our history and present that prevent women from rising into their full potential as peacemakers and prophets.
On our upcoming webinar we will dismantle the reasons that women have been kept out of leadership in the mission of peacemaking, hear how women are rising up regardless of permission and how peacemaking is reshaping the world through women.
You will leave this webinar inspired, empowered AND with the resources you need to be a powerful peacemaker.
DATE: Wednesday, March 22nd 2017
TIME: 10:00am PST/1:00pm EST
Facilitator:
Jon Huckins is the Co-Founding Director of The Global Immersion Project; a peacemaking training organization helping individuals and communities move toward conflict equipped to heal rather than to win. He writes for numerous publications including USAToday, Red Letter Christians, Sojourners, and RELEVANT, and has written two books of his own; his latest being Thin Places: Six Postures for Creating and Practicing Missional Community. His upcoming book, Mending the Divides: Creative Love in a Conflicted World, releases September 2017. Jon has a master's degree from Fuller Theological Seminary in theology and ethics. He lives in San Diego with his wife, Jan, three daughters (Ruby, Rosie & Lou) and one son (Hank) where they co-lead an intentional Christian community seeking to live as a reconciling presence in their neighborhood of Golden Hill.
Connect with him on Twitter, Instagram or his personal blog jonhuckins.net
Panelists:
Reesheda Graham-Washington has a heart for Christian Community Development both nationally and abroad. A preacher and leader of the people, she enjoys culture and the arts. Reesheda currently serves as the Executive Director of Communities First Association and is in the process of opening L!VE – a grassroots generated cafe and creative space to examine what needs to be torn down, what needs to be build up, and what needs to be refurbished in our lives and
Connect with her on Twitter, Instagram
Idelette Mcvicker is founder and Editor-in- Chief of SheLovesmagazine.com, curating a community space for women to become strong in their faith, voice and work for peace and justice in the world. Together we learn and practice how we belong to each other.
As an Afrikaner woman, born and raised in South Africa during the Apartheid years, Idelette's story has both wrecked her and shaped a deep longing in her heart for a more free and equal world, alongside a humble passion for racial reconciliation. After university, she lived in Taiwan where she wrote for a daily newspaper and found Jesus in a fresh way around a breakfast table with women. She moved to Canada in 1999 and now home truly is the world. Idelette travels and speaks around the world, seeking and witnessing God's heart for healed and whole relationship.
Idelette is a writer, immigrant, mother of three and a restaurant wife. She loves Jesus, justice and living juicy.
Connect with her on Twitter, Instagram, Facebook or her personal blog at Idelette.com
Kay Higuera Smith, Ph.D. is Professor of Biblical and Religious Studies and Program Director of the Religious Studies program at Azusa Pacific University. Her published works deal with issues of Critical Gender Theory, Postcoloniality and Evangelicalism, and comparative hermeneutics. In her most recent publication, she was Editor-in-Chief of Postcolonial Evangelical Conversations: Global Awakenings in Theology and Praxis (Downers Grove: InterVarsity Press, 2014). She currently has two books under contract, one on the historical figure of Mary of Nazareth, and another on Latinx Biblical Hermeneutics.
Connect with her on twitter.
This webinar would be a good opportunity for you to invite your community into this critical conversation. We recommend hosting a viewing party to help catalyst the dialogue.