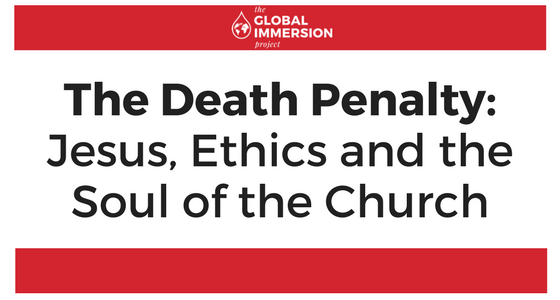 10/14/2016 WEBINAR | The Death Penalty: Jesus, Ethics and the Soul of the Church
October 6, 2016
Everyday Peacemaking, Webinar
The death penalty is dying in America. We could be the generation to end it once and for all. Death sentences are the lowest they have been in 40 years, and executions are the lowest they've been in 25. This year, nearly all the executions in the US have been in only two states. For the first time in decades a majority of Americans are ready to find alternatives to the death penalty. Every year a new state abolishes it. Next month, the death penalty will  be on the ballot in three states: California, Nebraska and Oklahoma. The people in these states will decide if the death penalty has a future.
In this URGENT webinar, we will explore what it looks like for the Church to lean into this reality as an instrument of peace. We will listen to the stories of those personally impacted by the death penalty and hear from a panel of experts and trusted guides.
We are thrilled to partner with author and activist, Shane Claiborne, author of Executing Grace, to co-host this FREE Global Immersion Webinar on Friday, October 14 at 1:00pm EST/10:00am PST. Join us and hear how you can be a part of making history.
Facilitator: Jon Huckins, Co-Founding Director of Global Immersion @jonhuckins @globalimmerse
Panelists:
Shane Claiborne – Author of Executing Grace and Co-Director of Red Letter Christians @ShaneClaiborne
Bill Pelke – President and Cofounder of Journey of Hope…From Violence to Healing @Journey0fHope
Bill Babbitt – Founding board Member Murder Victims Families for Human Rights